This is a Sponsored post written by me on behalf of Cooper Tires for SocialSpark. All opinions are 100% mine.
When you purchase four qualifying new Cooper tires from May 1 to June 30, 2013, you get more than tires built for you. You will get up to $80 back! How cool is that?!
Consumers are eligible to receive up to an $80 Visa® prepaid card when purchasing a new set of four qualifying Cooper tires through participating dealers in the U.S., Canada, the District of Columbia and Puerto Rico.
Called the Cooper Tire Spring Savings Event, eligible products include:
CS4 Touring
Discoverer CTS
Cooper Zeon RS3-S and RS3-A
Discoverer H/T
Discoverer HTP (Available only at select U.S. retailers.)
Discoverer LSX and LSX Plus (Available only at select U.S. retailers.)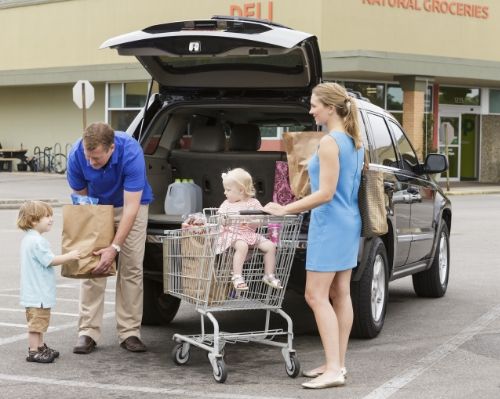 Now, isn't this such a great deal?! $80! Even a dollar for me is already huge. What more for $80! Things like this do not happen that often. You buy something and you get some rebate in return.
Take advantage of this great savings event. Tell your family and friends. Spread the word to those who may be interested. This event won't last long, until the end of next month to be exact.
Find the nearest Cooper Tire dealer near you!
Donations appreciated. Every little $ helps. Or click Google +1
These days, I think daycare centers are extremely important in the development of a child. Considering that most folks these days are very busy working, to give their kids a good future, sometimes they decide to have their kids enrolled in daycare because of time constraints.
If you are in the Connecticut or Pittsburgh area, check out Apple Tree Children's Center. This is more than just a simple Connecticut daycare. It is a well equipped educational center, where you will find the atmosphere to be warm, inviting, and infinitely conducive to substantial growth and learning.
If you are looking for a preschool, you will find everything you need and more at Apple tree preschool. They also have a Pittsburgh daycare center so their reach is actually increasing. Having two centers in different states can only mean that their reach is expanding and parents have come to appreciate how they treat kids.
Parents are ensured that before they decide to enroll their kids there, they get to meet the teachers who will be involved, learn more about their educational programs and meet some of the other children that will be in the classroom.
Kids will enjoy an environment of learning, laughter, love and a safe, nurturing and educationally supportive environment. The programs cater to infants, toddlers, pre-schoolers and school-agers.
Parents always want what is best for their kids. The best school is what they need and Apple Tree's daycare success is not because of excessive advertising, but because of the results of their services that parents have come to observe and acknowledge over the years.
Enrolling is easy. Once you select a convenient location, call the director to set up a personalized visit for you and your child and you go on from there. That's it!


Donations appreciated. Every little $ helps. Or click Google +1
Work clothes are typically thought of only as a shirt and tie combination, but that is not the only thing that can be worn to work. In fact, in some professions it would be better to wear something like coveralls.
A coverall from Dickies is exactly what is called for in many maintenance jobs as an example. People who work in this or construction are not exactly going to be roaming around their work site dressed in a shirt and tie.
The outfit would not fit the job description. As such, it is of the utmost importance to check out the coveralls from Dickies. This brand makes a short sleeve and a long sleeve version of the coverall as well as many other colors and designs.
There is something in their for everyone with this brand. Everyone enjoys wearing something that they feel comfortable in, and these types of clothes for that type of work is exactly what is called for.
Anything short of that is not going to give the individual all that they need out of their work experience. Think about the types of things you would like to wear while out on the job, then simply go and get them.
There is no reason to wait around on this one. Those clothes are not going to be any good to you if they are not purchased. You could be experiencing a much more comfortable work day if you would just get up and go get the clothes that you need.
Donations appreciated. Every little $ helps. Or click Google +1