Share the post "The Buy Me A Pie! Grocery List App For iOS And Android Devices"
This is a sponsored post written by me on behalf of "Buy Me a Pie!" grocery list for SponsoredTweets. All opinions are 100% mine.

At first glance, I thought the look and feel of the app looked liked a recipe list with all the food listings looking like ingredients. But that was during the first time I ran the app.
After all, I wanted a grocery list app to help me with my shopping and thought of trying the Buy Me A Pie! Grocery List app.
Once I sifted through how it works, I finally got the hang of it.
Really. I am not much of a tech junkie but if I was able to understand easily on how to use the app, I am sure that you too can get the hang of it quickly. And this is because the user interface was designed for any user to be able to add and remove items in the list.
One of the things I hate with traditional groceries is having a list to keep tabs on what I need to buy at the grocery. For one thing, using the app, you can scrap that list and check it from within your smartphone.
Even better is that you can keep your lists in sync with your family or friends by sharing your account. With this feature, anybody that you shared your account with can add or change items on the go from anywhere using any device.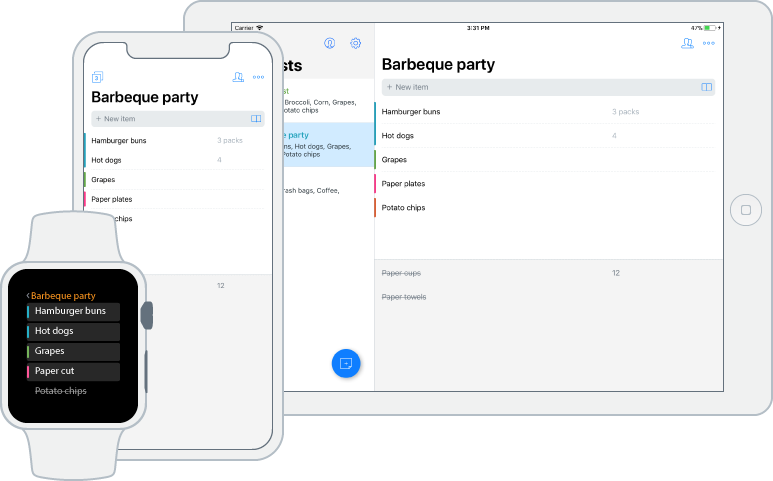 The best way to appreciate how the app can help you with your grocery duties is to use it. Try it!
The "Buy Me a Pie!" grocery list is available for iOS and Android devices, both for smartphones and tablets. Got an Apple Watch? It works there too!